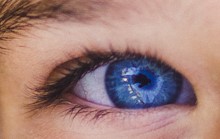 EMDR stands for Eye Movement Desensitization and Reprocessing. It is a type of psychotherapy that aims move an upsetting memory or experience from "frozen in time" and upsetting to integrated and positive. This link from the EMRIA website is a great written explanation. There is also a video from the EMDRIA website if you prefer visual. Another great resource is the recently released docuseries called "The Me You Can't See". In this series, you get to see Prince Harry in an phase 3 and 4 of an EMDR session with his therapist. Its not often you get to see what happens inside a therapist's office!
Are you a therapist wanting to get trained in EMDR?
Now you can receive excellent EMDR training from anywhere in the world from The EMDR Center of Southern CA with Dr. Christine Sells. I am an Approved Consultant with Dr. Sells, helping her with training, and providing individual and group consultation for those in her training and anyone after their EMDR training.
Are you an EMDR trained therapist wanting to get EMDRIA certified?
You're in luck! I provide EMDRIA-approved consultation for individuals and groups. I have a new group starting March 2021. Email me at greta@smcounseling.com if you are interested in either. Rates are subject to change, this flyer is simply a sample from my first groups. Please contact me for current rates.
There are a lot of EMDR therapists out there, why choose me?
I have taken my EMDR training to the highest level, getting EMDR Certified and am an Approved Consultant (AC) with with the EMDR International Association for other therapists learning the technique. I am an AC for EMDR trainer, Dr. Christine Sells, PhD. with EMDR Training Center of Southern California. I chose to travel out of town for four weekends in 2017 and did my EMDR training with internationally recognized, Dr. Andrew Leeds with Sonoma Psychotherapy Training Institute. I am trained in Dr. Phil Manfield's Flash Technique. I have received consultation from many amazing therapists throughout the state including Dena Robertson, Merle Yost, Gina Ornealas and more. I attended the EMDRIA conference in 2019 and Rachel Walker's training for Dissociation in 2018.
SAMPLE FLYER (rates, dates and times have changed):