Greta Pankratz, LCSW, specializes in the treatment of adults from all walks of life.  My patients all have one thing in common: they want to bravely confront problematic issues so that they can move forward with a future free to be who they are meant to be.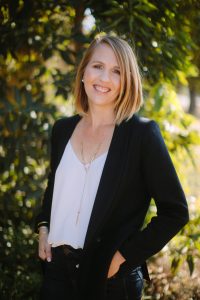 I have been in the field for 20 years, with a wide range of experience.  I am a driven professional, always taking training; developing my skills and seeking expert consultation on your behalf.  I pride myself in ethical treatment, finding the quickest path to healing and eager to "work myself out of a job".  A wise trainer of mine once said; "To the novice there are many possible treatment paths, to the expert, there is one" –Dr Andrew Leeds.   Your treatment will include making expert referrals, thorough diagnosis, involvement of supportive family and friends and application of the ideal treatment for your needs.  The patients who have the most success in my office "do what I tell them to do".  My patients are driven and often highly successful professionals.  They leave treatment ready to bravely lead others around them with a new confidence and "ease".
Specialties
I specialize in working with Anxiety and Complex Post-traumatic disorder or Developmental Trauma disorders.   I only treat adults.  My specialty is individuals, but I do prioritize working with the individual within their family and relational system.   I use EMDR, IFS, CBT and Solutions-focused therapies in my treatment.   I enjoy working with all ages, all races, all religions and all cultures.  My practice is diverse and I will get the consultation I need to meet your unique cultural needs if you bring to me something unique.  I believe it is my job to get the training and education to meet you where you are at.   I will look at your whole person–body, mind, spirit, family, culture, history–and develop an individual treatment plan to meet your needs.  
My other specialty is in training other therapists.  I do a lot of Clinical Supervision to help up and coming therapists meet the Board of Behavioral Sciences requirements and I do a lot of EMDR Consultation for other therapists learning this challenging technique.  I also do business consulting to help others figure out how to build a successful private practice.  
 What is Development Trauma?
I hear all the time, "well I haven't been raped, so why am I feeling this way?"  If you've been through some hard things or multiple developmental traumas, you may be suffering from a trauma response.  Its worth googling what "Bessel Van der Kolk" has to say on this topic.  You'll know you are having a trauma response if:
Your emotional reaction to something is more "charged" than what would be expected or warranted.
You don't feel integrated.  What you want to do or know you need to do you are not able to do.
You struggle with a sense of self.  Its hard to figure out how you feel or what you want.
You feel confused or struggle with self-doubt.
You are more attuned to others than you are yourself.
You have high anxiety and worry.
You feel as though something bad is going to happen.
Its hard for you to be present, calm and 100% in the moment.
You are not living up to your full potential or find yourself engaging in some self-sabotage.  
Abuse comes in all forms–from parents too busy to really "see" you, religious/church abuse, being teased or being asked to psychologically metabolize something you were too young to digest.  We will come out of childhood with symptoms of developmental trauma if one or more of our attachment needs were not met.  EMDR and other therapies can help you to really believe the truth about who you were created to be; leaving the past behind.
Education and License
Cal Poly, San Luis Obispo B.S. Psychology, Applied Family Counseling
San Diego State University, Masters in Social Work
Licence with State of CA, Board of Behavioral Sciences since June 2009, LCS 25687
Certified by EMDR International Association in EMDR Psychotherapy in November 2018
Approved Consultant for EMDR Psychotherapy
Staff for EMDR Center of Southern California
Experience
In my almost 20 years in the profession, I have enjoyed providing therapy, case management, clinical supervision and training as follows:
Therapist Experience (individual, family, couples and group therapy):
Certified with EMDRIA in EMDR Psychotherapy
Consultant in Training through EMDRIA
Cottage Outpatient Treatment Center in San Luis Obispo
San Diego County Mental Health Services
San Diego City College
Santa Barbara County Behavioral Wellness
Private Practice
Training offered in past:
PRIDE training for foster and adoptive parents
"Sandwich Generation: Challenges of Caring for Children and Parents"
Assertiveness Training
Forgiveness Classes (using Dr. Everette Worthington's REACH Model)
Stress and Relaxation Training (12-week Curriculum)
"Working with Mentally Ill: A Training for Medical Staff in Hospital"
Debriefing Sessions (basic crisis response after traumatic events in local hospital)
Multiple Medical Problems Support Group
PTSD Support Group
Stress Class (1-hour class for medical facilities–staff and patients)
Other Skills and Experiences:
Subject Matter Expert with Board of Behavioral Sciences-creating LCSW State licensing exams in past and now Law and Ethics exam.
Co-creator with Gizelle Mendoza, LCSW of local networking group for psychotherapists in private practice for the Santa Maria Valley.  30 members and growing.  Email for more information: smvpsychotherapists@gmail.com.
Clinical Supervention for 4 local agencies in town, including Santa Barbara County Social Services.  Providing group and individual supervision for the post-graduate staff at these agencies when there is no LCSW available on-site.
Member of EMDRIA
Member of Santa Maria Valley Chamber of Commerce
AC with EMDR Center of Southern CA
Therapist for the At Ease Program
Gottman Level I complete
Experience conducting and writing SAFE home studies for adoptive and foster families with local, private agency.
Developmentally Disabled Adults: spent many years in several roles working with developmentally disabled adults.
Led Addiction and Recovery Groups though the Prop 36 era.
Today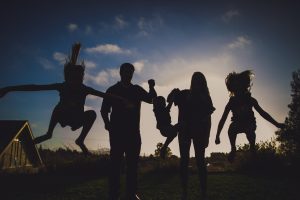 The roles I am most proud of are my roles as wife to my wonderful husband and mom to my three young children.  My family and I are members of a local Christian church where we are active volunteers in the community.  I enjoy spending time with friends, family, hiking, running, camping, cycling and my work.  The best compliment I get from my clients is "You're just a normal person like me; easy to talk to".