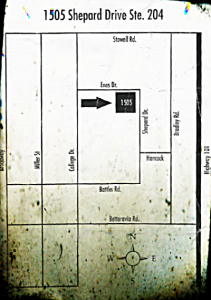 Intakes and for Scheduling, please call my Administrative Assistant and Intake Coordinator, Brianna Tomlinson:
Phone: (805) 203-3261    Email: brianna@smcounseling.com
* Privacy Disclaimer
Location: 1505 Shepard Dr., Suite 204
Follow the signs for "Core Rehabilitation: Integrated Therapies" & "Santa Maria Counseling".
Hours:  Monday-Friday 8AM-2PM 
Mailing Address: P.O. Box 434 Santa Maria, CA 93456
Office Hours: Tuesday-Friday 8AM- 2PM right now. Administrative contacts are usually made 7:30-8AM and once more in the afternoon Monday-Friday. It may take 1-2 days to get a response, depending on the volume of phone calls and emails needing to be returned.
Current patients: Please send a message through the HIPAA-compliant, secure patient portal.  If you forgot how to login, here you go: https://smcounsel.mytherabook.com/home/login. If you forgot your password, please send an email to reset it stating this.  To reach Greta direct, (805) 268-5317 or greta@smcounseling.com.
eyJpZCI6IjExIiwibGFiZWwiOiJDb250YWN0IGZvcm0iLCJhY3RpdmUiOiIxIiwib3JpZ2luYWxfaWQiOiI1IiwidW5pcXVlX2lkIjoiYnNvMTVpIiwicGFyYW1zIjp7ImVuYWJsZUZvck1lbWJlcnNoaXAiOiIwIiwidHBsIjp7IndpZHRoIjoiMTAwIiwid2lkdGhfbWVhc3VyZSI6IiUiLCJiZ190eXBlXzAiOiJjb2xvciIsImJnX2ltZ18wIjoiaHR0cHM6XC9cL3N1cHN5c3RpYy00MmQ3Lmt4Y2RuLmNvbVwvX2Fzc2V0c1wvZm9ybXNcL2ltZ1wvYmdcL3RlYS10aW1lLnBuZyIsImJnX2NvbG9yXzAiOiIjOWI5YjliIiwiYmdfdHlwZV8xIjoibm9uZSIsImJnX2ltZ18xIjoiIiwiYmdfY29sb3JfMSI6IiMwMDAwMDAiLCJiZ190eXBlXzIiOiJjb2xvciIsImJnX2ltZ18yIjoiIiwiYmdfY29sb3JfMiI6IiM1ODkzMmQiLCJiZ190eXBlXzMiOiJjb2xvciIsImJnX2ltZ18zIjoiIiwiYmdfY29sb3JfMyI6IiNkZDMzMzMiLCJmaWVsZF9lcnJvcl9pbnZhbGlkIjoiIiwiZm9ybV9zZW50X21zZyI6IlRoYW5rIHlvdSBmb3IgY29udGFjdGluZyB1cyEiLCJmb3JtX3NlbnRfbXNnX2NvbG9yIjoiIzRhZThlYSIsImhpZGVfb25fc3VibWl0IjoiMSIsInJlZGlyZWN0X29uX3N1Ym1pdCI6IiIsInRlc3RfZW1haWwiOiJncmV0YUBzbWNvdW5zZWxpbmcuY29tIiwic2F2ZV9jb250YWN0cyI6IjEiLCJleHBfZGVsaW0iOiI7IiwiZHNibF9zZW5kX2xhYmVscyI6IjEiLCJmYl9jb252ZXJ0X2Jhc2UiOiIiLCJwdWJfcG9zdF90eXBlIjoicG9zdCIsInB1Yl9wb3N0X3N0YXR1cyI6InB1Ymxpc2giLCJyZWdfd3BfY3JlYXRlX3VzZXJfcm9sZSI6InN1YnNjcmliZXIiLCJmaWVsZF93cmFwcGVyIjoiPGRpdiBbZmllbGRfc2hlbGxfY2xhc3Nlc10gW2ZpZWxkX3NoZWxsX3N0eWxlc10+XHJcbiAgICA8bGFiZWwgZm9yPVwiW2ZpZWxkX2lkXVwiPltsYWJlbF08XC9sYWJlbD5bZmllbGRdXHJcbjxcL2Rpdj4ifSwiZmllbGRzIjpbeyJic19jbGFzc19pZCI6IjEyIiwibmFtZSI6IiIsImxhYmVsIjoiIiwicGxhY2Vob2xkZXIiOiIiLCJ2YWx1ZSI6IjxoMyBjbGFzcz1cImhlYWRfZm9ybVwiPkNvbnRhY3QgVXM8XC9oMz48cCBjbGFzcz1cImRlc2NyaXB0aW9uXCI+UGxlYXNlIHVzZSB0aGUgZm9ybSBiZWxvdywgZW1haWwsIHRleHQgb3IgY2FsbCB0byBpbnF1aXJlIGFib3V0IHNlcnZpY2VzLlx1MDBhMDxcL3A+PHAgY2xhc3M9XCJkZXNjcmlwdGlvblwiPkRpc2NsYWltZXI6IFRoaXMsIHBob25lLCBlbWFpbCBvciB0ZXh0IGFyZSBub3QgZ3VhcmFudGVlZCBzZWN1cmUgbWVhbnMgb2YgY29tbXVuaWNhdGluZy5cdTAwYTAgWW91IGFzc3VtZSBhbGwgcmlzayBhc3NvY2lhdGVkIHdpdGggZWxlY3Ryb25pYyBjb21tdW5pY2F0aW9uIGlmIHlvdSBjaG9vc2UgdG8gaW5pdGlhdGUgY29udGFjdCB2aWEgZWxlY3Ryb25pYyBtZWFucy5cdTAwYTAgVG8gbGltaXQgeW91ciBwZXJzb25hbCByaXNrLCBwbGVhc2UgYXZvaWQgZGl2dWxnaW5nIGFzIG11Y2ggZGV0YWlsZWQgcGVyc29uYWwgb3IgaGVhbHRoIGluZm9ybWF0aW9uIGFzIHBvc3NpYmxlLjxcL3A+IiwiaHRtbCI6Imh0bWxkZWxpbSIsIm1hbmRhdG9yeSI6IjAiLCJhZGRfY2xhc3NlcyI6IiIsImFkZF9zdHlsZXMiOiIiLCJhZGRfYXR0ciI6IiJ9LHsiYnNfY2xhc3NfaWQiOiI2IiwibmFtZSI6ImZpcnN0X25hbWUiLCJsYWJlbCI6IkZpcnN0IE5hbWUiLCJwbGFjZWhvbGRlciI6IiIsInZhbHVlIjoiIiwiaHRtbCI6InRleHQiLCJtYW5kYXRvcnkiOiIxIiwibWluX3NpemUiOiIiLCJtYXhfc2l6ZSI6IiIsImFkZF9jbGFzc2VzIjoiIiwiYWRkX3N0eWxlcyI6IiIsImFkZF9hdHRyIjoiIiwidm5fb25seV9udW1iZXIiOiIwIiwidm5fb25seV9sZXR0ZXJzIjoiMCIsInZuX3BhdHRlcm4iOiIwIn0seyJic19jbGFzc19pZCI6IjYiLCJuYW1lIjoibGFzdF9uYW1lIiwibGFiZWwiOiJMYXN0IE5hbWUiLCJwbGFjZWhvbGRlciI6IiIsInZhbHVlIjoiIiwiaHRtbCI6InRleHQiLCJtYW5kYXRvcnkiOiIwIiwibWluX3NpemUiOiIiLCJtYXhfc2l6ZSI6IiIsImFkZF9jbGFzc2VzIjoiIiwiYWRkX3N0eWxlcyI6IiIsImFkZF9hdHRyIjoiIiwidm5fb25seV9udW1iZXIiOiIwIiwidm5fb25seV9sZXR0ZXJzIjoiMCIsInZuX3BhdHRlcm4iOiIwIn0seyJic19jbGFzc19pZCI6IjEyIiwibmFtZSI6ImVtYWlsIiwibGFiZWwiOiJFbWFpbCIsInBsYWNlaG9sZGVyIjoiIiwidmFsdWUiOiIiLCJodG1sIjoiZW1haWwiLCJtYW5kYXRvcnkiOiIxIiwibWluX3NpemUiOiIiLCJtYXhfc2l6ZSI6IiIsImFkZF9jbGFzc2VzIjoiIiwiYWRkX3N0eWxlcyI6IiIsImFkZF9hdHRyIjoiIiwidm5fb25seV9udW1iZXIiOiIwIiwidm5fb25seV9sZXR0ZXJzIjoiMCIsInZuX3BhdHRlcm4iOiIwIn0seyJic19jbGFzc19pZCI6IjEyIiwibmFtZSI6IlBob25lIiwibGFiZWwiOiJQaG9uZSBOdW1iZXIiLCJwbGFjZWhvbGRlciI6IiIsInZhbHVlIjoiIiwidmFsdWVfcHJlc2V0IjoiIiwiaHRtbCI6InRleHQiLCJtYW5kYXRvcnkiOiIwIiwibWluX3NpemUiOiIiLCJtYXhfc2l6ZSI6IiIsImFkZF9jbGFzc2VzIjoiIiwiYWRkX3N0eWxlcyI6IiIsImFkZF9hdHRyIjoiIiwidm5fb25seV9udW1iZXIiOiIwIiwidm5fb25seV9sZXR0ZXJzIjoiMCIsInZuX3BhdHRlcm4iOiIiLCJ2bl9lcXVhbCI6IiJ9LHsiYnNfY2xhc3NfaWQiOiIxMiIsIm5hbWUiOiJtZXNzYWdlIiwibGFiZWwiOiJCcmllZiBNZXNzYWdlIiwicGxhY2Vob2xkZXIiOiIiLCJ2YWx1ZSI6IiIsImh0bWwiOiJ0ZXh0YXJlYSIsIm1hbmRhdG9yeSI6IjEiLCJtaW5fc2l6ZSI6IiIsIm1heF9zaXplIjoiIiwiYWRkX2NsYXNzZXMiOiIiLCJhZGRfc3R5bGVzIjoiIiwiYWRkX2F0dHIiOiIiLCJ2bl9vbmx5X251bWJlciI6IjAiLCJ2bl9vbmx5X2xldHRlcnMiOiIwIiwidm5fcGF0dGVybiI6IjAiLCJ2YWx1ZV9wcmVzZXQiOiIiLCJ2bl9lcXVhbCI6IiIsImljb25fY2xhc3MiOiIiLCJpY29uX3NpemUiOiIiLCJpY29uX2NvbG9yIjoiIiwidGVybXMiOiIifSx7ImJzX2NsYXNzX2lkIjoiNiIsIm5hbWUiOiJjYXBjaGEiLCJsYWJlbCI6IkNhcGNoYSIsImh0bWwiOiJyZWNhcHRjaGEiLCJyZWNhcC10aGVtZSI6ImxpZ2h0IiwicmVjYXAtdHlwZSI6ImF1ZGlvIiwicmVjYXAtc2l6ZSI6Im5vcm1hbCJ9LHsiYnNfY2xhc3NfaWQiOiI2IiwibmFtZSI6InNlbmQiLCJsYWJlbCI6IlNlbmQiLCJodG1sIjoic3VibWl0IiwiYWRkX2NsYXNzZXMiOiIiLCJhZGRfc3R5bGVzIjoiIiwiYWRkX2F0dHIiOiIifV0sIm9wdHNfYXR0cnMiOnsiYmdfbnVtYmVyIjoiNCJ9fSwiaW1nX3ByZXZpZXciOiJ0ZWEtdGltZS5wbmciLCJ2aWV3cyI6IjExNTEyIiwidW5pcXVlX3ZpZXdzIjoiNDY2OSIsImFjdGlvbnMiOiIxODUiLCJzb3J0X29yZGVyIjoiMTAiLCJpc19wcm8iOiIwIiwiYWJfaWQiOiIwIiwiZGF0ZV9jcmVhdGVkIjoiMjAxNi0wNS0wMyAxOTowMTowMyIsImltZ19wcmV2aWV3X3VybCI6Imh0dHBzOlwvXC9zdXBzeXN0aWMtNDJkNy5reGNkbi5jb21cL19hc3NldHNcL2Zvcm1zXC9pbWdcL3ByZXZpZXdcL3RlYS10aW1lLnBuZyIsInZpZXdfaWQiOiIxMV8xNjQ1MzEiLCJ2aWV3X2h0bWxfaWQiOiJjc3BGb3JtU2hlbGxfMTFfMTY0NTMxIiwiY29ubmVjdF9oYXNoIjoiZDNkZTBmN2IyMWQ5MzNmNDFkYzliZDg0MGE0M2QzM2QifQ==