Services
 We provide the following types of therapeutic treatment for adults (ages 18-108):
Individual therapy
Couples therapy
Group therapy (on an "as needed" basis)
Family Therapy (adult family members only)
Crisis Consultation
Christian Counseling
Clinical Supervision (for IMFTs and ASWs registered with BBS)
Crisis Debriefing
Training (see list of past trainings in "About" section)
Consultation (EMDR or business)
Eye Movement Desensitization and Reprocessing (EMDR) Psychotherapy (certification will be complete December 2017)
We have extensive training and experience with people dealing with the following types of problems:
Addictions (drug, alcohol, sexual)
Codependency
Serious mental health diagnosis (Bipolar disorder, Schizophrenia, Major Depressive disorder, ADHD, Panic Attacks, OCD, PTSD and Personality disorders)
Family of a person with a serious addition or mental health problem
Trauma or abuse from childhood or in adulthood
Foster and adoptive parent issues as well as helping the former foster or adopted child embrace healthy adulthood
Making lifelong changes towards a healthier self.
College students and transition-age youth (decisions about future, changing relationships with family, stress, test-taking anxiety etc.)
Grief and Loss (death & dying, break-up, divorce, empty nest and adjusting to other major life changes)
Communication/Relationship Improvement (with children, spouses, in-laws and family of origin, professional etc.)
The types of treatment we usually employ are:
Cognitive-Behavioral-therapy focused on changing thoughts and behaviors to have lasting impacts on emotions.
Relaxation Training-I use relaxation tools and exercises to help improve people's ability to cope with stress.
Christian Counseling-therapy with a focus the Bible, prayer and a life-changing relationship with Jesus as a source of healing and recovery.
Solution Focused-short term therapy to help someone work through a particular stage of life issue.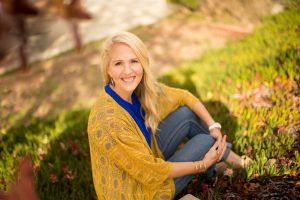 Our approach is person-centered.  We are always taking courses on novel topics and looking to work with people who have concerns and life challenges that are new.  So if your primary problem is not found on the above list, we would encourage you to call for a screening regardless.  If we realize that we are not well suited to work together, we will try to refer you to someone who is better trained at working with your particular concerns.