Greta Pankratz

,

MSW, LCSW
Individual and Family Therapist
Specializing in the treatment of adults with trauma, depression, anxiety, grief and relationship challenges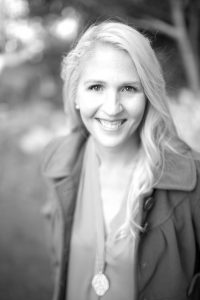 Treatment Philosophy
Professional therapy is crucial in times of crisis but can beneficial at any time.  If you've ever said to yourself, "I don't need therapy, its not that bad", now's the time to give a therapist a call.  Think of it like those annual physicals or annual cancer screenings.  Then, when you really need a professional therapist, you already know of one you feel safe to call.
So let me help you make a life-long investment in your character, your relationships, your personality and your emotional, spiritual, mental and physical well-being. What have you got to lose?
Specialties
I am a "hard things" specialist.  For my fellow therapists, I say I am a trauma specialist.  I make the distinction because so often there is a misunderstanding of trauma.  I hear all the time, "well I haven't been raped, so why am I feeling this way?"  If you've been through some hard things or multiple developmental traumas, you may be suffering from a trauma response.  My secondary specialties are with depression, anxiety and coping with difficult life transitions.
Education and License
Cal Poly, San Luis Obispo B.S. Psychology, Applied Family Counseling
San Diego State University, Masters in Social Work
Licence with State of CA, Board of Behavioral Sciences since June 2009, LCS 25687
Certified by EMDR International Association in EMDR Psychotherapy in November 2018
Consultant in Training for EMDR Psychotherapy
Experience
In my almost 20 years in the profession, I have enjoyed providing therapy, case management, clinical supervision and training as follows:
Therapist Experience (individual, family, couples and group therapy):
Certified with EMDRIA in EMDR Psychotherapy
Consultant in Training through EMDRIA
Cottage Outpatient Treatment Center in San Luis Obispo
San Diego County Mental Health Services
San Diego City College
Santa Barbara County Behavioral Wellness
Private Practice
Training offered in past:
PRIDE training for foster and adoptive parents
"Sandwich Generation: Challenges of Caring for Children and Parents"
Assertiveness Training
Forgiveness Classes (using Dr. Everette Worthington's REACH Model)
Stress and Relaxation Training (12-week Curriculum)
"Working with Mentally Ill: A Training for Medical Staff in Hospital"
Debriefing Sessions (basic crisis response after traumatic events in local hospital)
Multiple Medical Problems Support Group
PTSD Support Group
Stress Class (1-hour class for medical facilities–staff and patients)
Other Skills and Experiences:
Subject Matter Expert with Board of Behavioral Sciences-creating LCSW State licensing exams in past and now Law and Ethics exam.
Co-creator with Gizelle Mendoza, LCSW of local networking group for psychotherapists in private practice for the Santa Maria Valley.  30 members and growing.  Email for more information: smvpsychotherapists@gmail.com.
Clinical Supervention for 4 local agencies in town, including Santa Barbara County Social Services.  Providing group and individual supervision for the post-graduate staff at these agencies when there is no LCSW available on-site.
Experience conducting and writing SAFE home studies for adoptive and foster families with local, private agency.
Developmentally Disabled Adults: spent many years in several roles working with developmentally disabled adults.
Led Addiction and Recovery Groups though the Prop 36 era.
Member of American Association of Christian Counselors
Gottman Level I complete
Today
The roles I am most proud of are my roles as wife to my wonderful husband and mom to my three young children.  My family and I are members of a local Christian church where we are active volunteers in the community.  I enjoy spending time with friends, family, hiking, running, camping, cycling and my work.  The best compliment I get from my clients is "You're just a normal person like me; easy to talk to".